Christmas break is a time for college students to refresh their mental batteries, eat home-cooked food, and take some time to relax. But after doing that for a week, there is a lot of time that consists of being helplessly bored and trying to find things to do. During the (slightly longer) Christmas break this year, here are 10 things you can do to make your break one of the most memorable.
#1: Find a recipe on Pinterest for a food that you have never made, and make it.
Why not delve into your food-crafting ability and try making something new? Pinterest has a wide variety of options for recipes, and most of the methods on many posts are fairly simple.
#2: Write a Christmas song.
There's nothing better than classical Christmas songs like Bing Crosby's "White Christmas," but sometimes holiday songs can get a little repetitive.  Why not create your own? Write some lyrics, create a melody, and show it to your family and friends, and challenge them to try it too!
#3: Go sledding
While sledding is a usual activity done by children, there are actually a lot of advantages to being an adult and sledding. One advantage is that adults weigh more than children, so that means that there will be a faster speed when riding down, and also a longer length of ride time.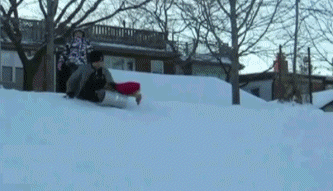 #4: Make Christmas crafts
Learn how to make crafts for Christma,s like paper snowflakes, paper chains, and mini Christmas trees out of pinecones. When you're done, you can hang them on your own Christmas tree.
#5: Do random acts of kindness
While Christmas is a time of peace and joy, it can also be a time of the highest stress for a lot of people. Give a stranger a gift this Christmas by doing something that you wouldn't normally do. Some examples of this is spending your time at a homeless shelter, offering to carry a person's groceries, shoveling someone's driveway, or paying for someone's meal behind you in a drive thru.
#6: Snowball battle
Snowball battle, not fight. Fights are usually a one-time deal. A battle, however, could last for a long time. Don't only use snowballs, get creative! Use a shovel as a catapult of snow, build snowmen to create soldiers, build forts!
#7: Watch Christmas movies
This is an obvious choice to do during the holidays, but plan an event at home! Make some hot chocolate, bake cookies, bring some blankets, and surround yourself with the people you love! Another option is to watch a marathon of movies all day!
#8: Do something spontaneous
Preferably with friends, do something you've never done! Eat at restaurant you've never eaten at, go to a store and randomly buy gifts for each other, or even sing karaoke if a restaurant near you offers it.
#9: Binge-watch your favorite (or new!) show on Netflix
It might sound contradictory to what I have said earlier about going outside, but sometimes staying inside to catch up on your current favorite show is a good alternative, too.
#10: See a Christmas light show
There's nothing as beautiful as driving in a car with your friends at night, and looking at the millions of LED light displays that people put up during Christmas time. Always prepare by bringing at least $20, because some places charge for admission.
BONUS
#11: Tell your family and friends that you love them
If you have not told someone who means a lot to you that you love them, you should. Christmas is a time of celebration, joy, peace, and love. And the greatest of these is love.